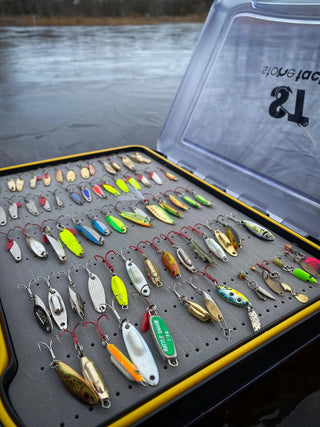 SHOP OUR
Partner Products
____________________
Fill Your Stone Tackle Boxes At
LURENET.COM
Lurenet is your fishing headquarters with the largest selection of fishing lures for sale in top, legendary brands. They have a wide selection of lures and accessories for bass, crappie, panfish, trout, walleye, and so much more.
Save 15% Off With Code NICOLE15
Get Quality Plastics at
FREEDOM BAITZ
Freedom Baitz is a small, veteran-owned company specializing in creating some of the softest fishing plastics on the market. They are well-known for their panfish baits but have profiles for walleye, bass, and more. All their plastics are made and packaged in the USA.
Save 20% Off All Baitz With Code ST20
Catch more fish with
Virtual Angling
Virtual Angling is your top source for credible fishing information from across the midwest. Real-time insights and reports to help you catch more fish right now from names you know and trust. Learn new ways to cook your catch, join live discussions, and more when you become a member today.
Save 30% Off An Annual or
Bi-Annual Plan With Code ST30